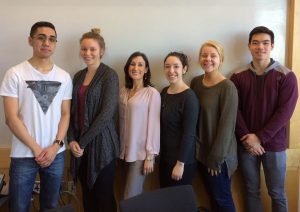 Lutz Lab Spring 2018
Sarah E. Lutz, Ph.D. 

Dr. Lutz opened her lab in the Department of Anatomy and Cell Biology at UIC in 2017. Dr. Lutz obtained her Ph.D. from Albert Einstein College of Medicine, Bronx, NY in 2010 and completed postdoctoral training at University of California, Irvine and Columbia University Medical Center in New York.  Her undergraduate degree is in Neuroscience from Pomona College, Claremont, California.  She trained with Dr. Dritan Agalliu (Columbia, UCI), Dr. Sunil Gandhi (UCI), and Drs. Eliana Scemes, Celia Brosnan, and Cedric Raine (Einstein),  Dr. Lutz has presented her research at national and international conferences, universities, and companies. Her work has been recognized with funding from the National Multiple Sclerosis Society and the NIH and the Stereology Resource Center, and presentation awards from University of California Riverside Center for Glial Neuronal Interactions and the Institute of Immunology at University of California Irvine. She has taught courses including Cell Biology, Modern Techniques in Neuroscience, Stem Cells in Society, and Effective Mentoring of Undergraduate Students in the Research Lab.
Lab Manager:
Elizabeth Pietruczyk obtained her bachelors degree in Biology in December 2017 from Benedictine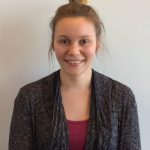 University. She is excited to be a part of the research side of science. She joined us in January 2017. Elizabeth's research focuses on integrin-mediated trafficking of T cells across the blood-brain barrier. In the future she plans to pursue an MD/PhD degree.
Current Undergraduate students: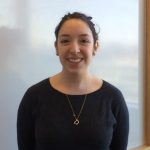 Andrea Ochoa-Raya is an undergraduate at UIC. She has received two prestigious fellowships supporting her research in the Lutz lab: The Latin@s Gaining Access to Networks for Advancement in Science (L@S GANAS) program at UIC, and a LASURI fellowship for summer 2018 research. Her research includes whole tissue clearing for three-dimensional reconstruction of immunostained structures in the intact CNS.
Mary Grace Horne is an undergraduate at UIC. Her research project is to measure regulatory T cells in the spinal cord.
Lab Alumni:
Bryan Del Toro is a member of the Honors College at UIC and L@S GANAS fellow. His research project tested the expression of Stabilin in the blood-brain barrier.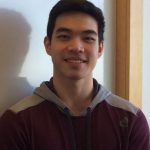 Jenson Phung graduated from UIC College of Liberal Arts & Science with a Bachelor of Science in Biological Science in 2017. His research project addressed blood-brain barrier repair in chronic mouse models of neuroinflammation. Jenson is an awardee of the prestigious UIC Guaranteed Professional Program Admissions (GPPA) for pursuit of an MD degree. Outside of his lab work, he enjoys playing volleyball and hip-hop dancing.